This program is for you if you're ready to:

Experience the most epic sex and pleasure possible...
Heal inner wounds, allowing you to unleash your authentic, radiant beauty...
And have intimate, fulfilling relationships beyond what you thought possible.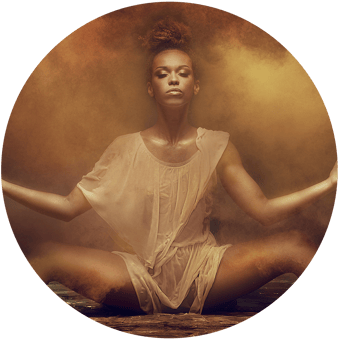 Think of it like the Goddess Initiation you would have received in Ancient Greece, taking place in a secret temple grove for High Priestesses...

Except you get to be initiated in the comfort of your own home.
The VITA™ Sacred Sexuality Program is a 1 year initiation of live, virtual classes that you can do from the comfort of your own home.
For the first time ever, we've included an optional 1 week retreat taught LIVE by Layla in the jungles of Mexico!
***WARNING***
This radically transformative program may cause you to experience spontaneous joy and profound pleasure while taking up unapologetic space as the badass you are.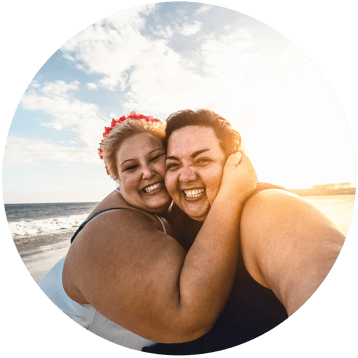 You're not on this earth to please others. You're here to play.

To experience sexual awakening and soulful sex.

To feel ecstasy, pleasure, and bliss coursing through every cell of your body.

To make the most out of this magnificent, sacred time on planet Earth.

I hear it over and over again: you want real, lasting transformation so you can experience the depth of intimacy and sex that you know you're capable of.

VITA™ Sacred Sexuality offers you the proven methodology and the structured support you need to get these exact results...

So you can feel fully empowered in your sexuality...

Confident in your beautiful body...

Liberated in your fullest expression...

While experiencing the ecstasy-laced orgasms and sexual bliss you desire... Unapologetically.

No matter hard you've struggled or how blocked you feel...

I promise you can have multiple orgasms, experience incredible states of ecstasy, and find profound levels of sexual surrender.

There's a path to get there...

And I'm here to show you.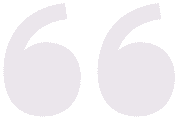 I'm 65 and I've never felt more alive sexually, thanks to Layla and her programs and my willingness to transform again and again.
– Amanda, United States
Are you ready to ignite your most epic sexual bliss?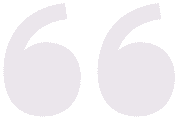 Since joining VITA™ Sacred Sexuality in January, my pussy and I are like long lost best friends. I am going from 20 years of never touching my yoni to touching her every day.
– Jasmine, Canada
If you're anything like me, and most women on this planet, you ARE without a doubt carrying a degree of sexual repression.


This is in no way your fault… in fact, it's a result of centuries worth of negative conditioning and shaming of women.
As women, we hear that:
• We're unsafe in our sexuality
• We're too much or not enough
• We either need to repress our sexuality to be "good girls"...
• Or go over the top to be like porn stars
Does any of this sound familiar?
It's time that we, as women, break through toxic cycles and reclaim our sexuality, our power, and our worthiness to shine.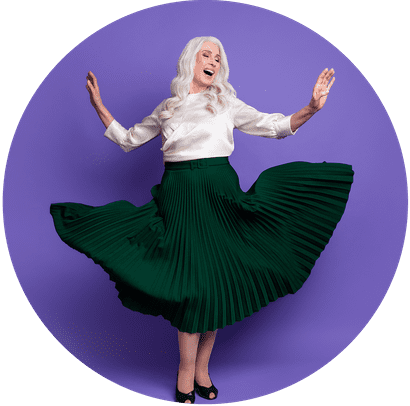 It's time that we, as women, break through this toxic messaging and reclaim our sexuality, our power, and our worthiness to shine.

In this 12-month VITA™ Sacred Sexuality initiation, you're guided to remember that pleasure is your BIRTHRIGHT…

That fully-expressed sexuality makes you feel ALIVE...

And that returning to your authentic self is WHY YOU'RE HERE.

By discovering Sacred Sexuality and embracing total self-love, you will unlock your greatest sexual potential and TRUE RADIANCE.

YOU are a Sex Goddess - confident, sensual, magnetic, wise, and powerful.

You deserve to have the life you desire…

Unlocking your most brilliant, empowered, sexy, and pleasure-filled self…

Experiencing intimate and loving relationships...

The tools, guidance, and support system in this sacred sexuality initiation will show you how.

Consider The VITA™ Sacred Sexuality Initiation a Goddess gym for your orgasms…

And a Priestess community for your soul.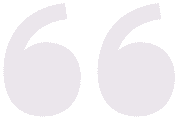 I can achieve a physical orgasm SO MUCH more easily now on my own/manually, through the tools (such as breath and movement) that I've learned from the amazing VITA™ teachers. This was the first proof to me that something was working, because I used to struggle to physically orgasm, even with a powerful vibrator, and I wouldn't even feel satisfied.
– Kate, United Kingdom
Join Layla LIVE for the first ever VITA™ Sacred Sexuality Retreat
September 23rd - 30th, 2023 at Haramara



Layla and the teachers will guide you through daily practices designed to heal inner wounds and unleash your authentic beauty and sacred jade/crystal egg practices…

You'll find profound sexual awakening through timeless rituals that allow you to call in and embody your inner goddess/x…




You'll attend daily lectures to further expand your knowledge of Sacred Sexuality…

And experience deep, heartfelt bonding as you connect with other like-minded beings to create a powerful community.



You've done these sacred practices at home, now is the time to ignite your highest bliss live, in person!

This amazing, all inclusive retreat is an additional cost.
Prices do not include airfare, airport transfers, or staff tips.
So Layla... what exactly IS a Sacred Sexuality Initiation?
A Sacred Sexuality Initiation is a systematic, Tantric approach that will take you from whatever your starting point is, to being able to:
Experience ecstasy and pleasure beyond anything you thought possible

Begin understanding and loving your body as a temple of wisdom and magic

Use your sexuality as a force for transformation and elevated consciousness in your life

Radically liberate your most authentic self by healing wounds and clearing conditioning

Have the most intimate and sensational sexual experiences

Create deep, loving, and magnetic relationships

Unlock profound levels of power and confidence


If you want the most exquisite sex and relationships, you don't need to tinker around with a few "how-tos" or "sex tips"…

You need a powerful and effective system to transform you into the confident, pleasure-soaked Sex Goddess you actually are.

We often don't relate to ourselves as Sex Goddesses because we've been raised in a sex-negative, misogynistic culture that never taught us how to honor our bodies or champion our own sexual abilities.

In order to reclaim our full sexual capacity, we need a safe space to release, heal and feel completely…

It's in doing this that we discover how to release the deep imprinting of our sex-negative culture from our nervous system…

Clearing the way to be initiated into the powerful truth of sacred sexuality…

Our ability to experience magnificent pleasure…

Use sexuality as a portal into changing our identities…

And understand ourselves as the powerful, magical, sexy creators that we were born to be.

This initiation process gives you the system, guidance, and necessary support to make your true desires a reality.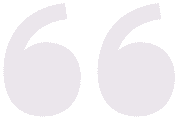 I had this very deep feeling that I was done with my marriage. And then the first day of the program, we had intercourse without pain for the first time in 35 years. I realized he has always loved me unconditionally and I have been blocking it. And so I'm learning how to receive his unconditional love because I'm starting to love myself. And I believe that I deserve it.
– Linda, Canada
How I claimed my sex goddess nature... and how you can too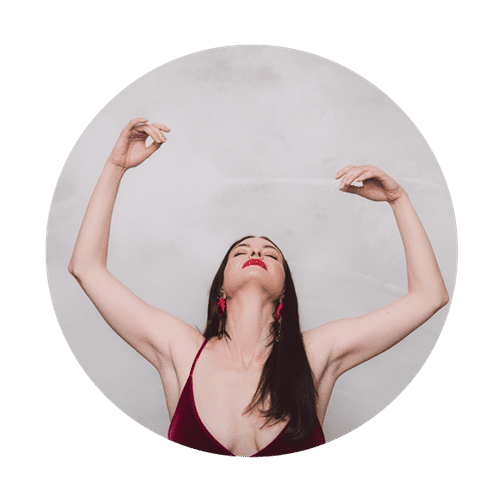 How I claimed my sex goddess nature... and how you can too

Back in 2003, I was so immersed in feelings of unworthiness, I was essentially no longer functioning as a human being.

I desperately wanted to live my fullest, most profound life, but felt deep inside that every day was a failure.

I had disordered eating, hated my own face and body, and was unbelievably terrified of succeeding at anything (in case I failed and would have to hate myself even more than I already did).

I had unfulfilling sex with men who wanted to try things they'd seen in porn and I felt a numbness where my own desires and gratitude for this precious human existence were supposed to be.

Strangely, I had an inclination to go look for answers in Asia…

So I left Stanford University and bought a one-way ticket to Thailand…
I found my authentic sexuality, my power, my aliveness, and my ecstatic joy through Tantric and Taoist practices...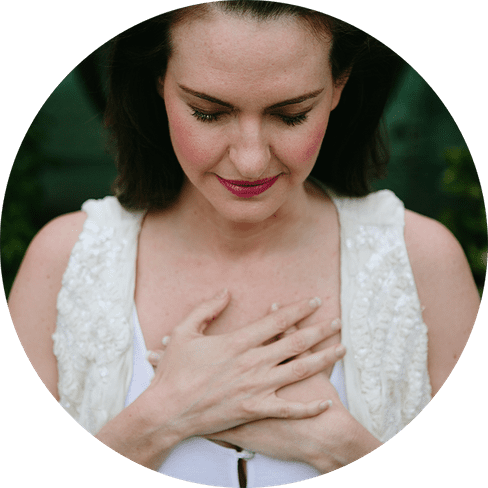 This is where I began finding my authentic sexuality, my power, my aliveness, and my ecstatic joy through Tantric and Taoist practices...
I studied myself inside and out…

I dedicated myself to the practices…

And I did the healing I knew I needed to do...

Eventually, when I discovered unconditional self-love and acceptance…

Joy, aliveness, and my raw goddess power…

I finally awakened to my true sexual pleasure and worthiness…

It was so damn good that I knew I had to share it with you.

This is exactly why I developed the unique VITA™ methodology…

To bring you life-changing results and the epic sexual experiences and intimacy you crave as quickly as possible.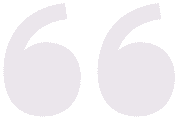 I am so grateful that I decided to enroll in VITA™ no matter what, following my instinct that cried out that this was the right path for me and my femininity and sexuality. And it is! I am so grateful to be able to connect with my pussy in such a lovely and powerful way. I feel so much more expansive today. I feel so much more alive, orgasmic, and so much more grounded. Yes!!
– Hannah, United States
How the initiation works...
The VITA™ Sacred Sexuality initiation brings the sexual teachings and wisdom of
Tantra and the Taoist tradition

together with

ancient priestess teachings, and

modern trauma integration

science.



What does this mean?



VITA™ Sacred Sexuality offers you the most complete and powerful system for

unlocking your sexual and relational potential.
Powerful practices that you will learn in this initiation include:
Sex Magic - manifest your deepest desires and unlock your full sexual energy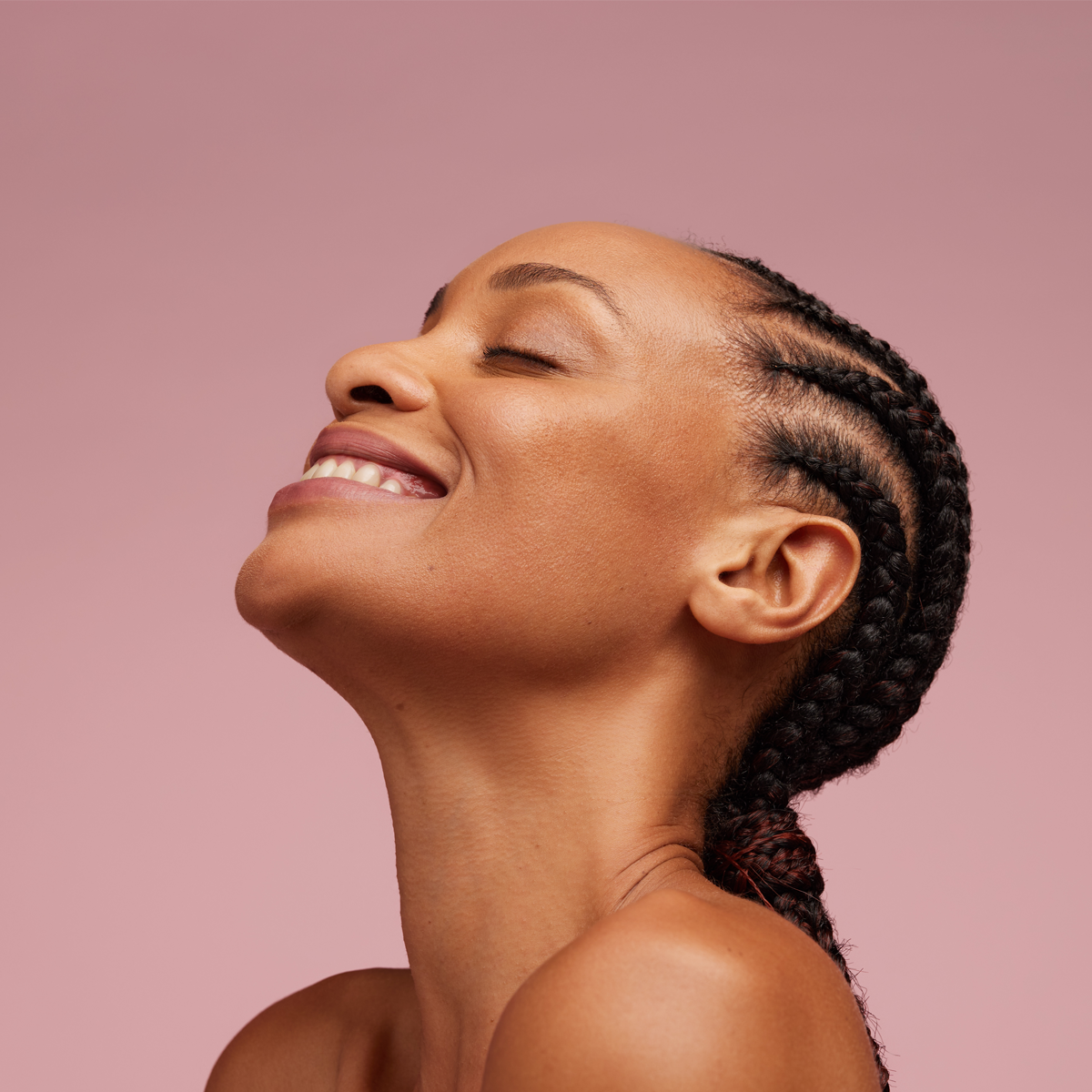 Full Body + Cervical Orgasm Bliss - unlock profound pleasure, wisdom, and mystical states
Ecstatic Sex - experience out-of-this-world pleasure, intimacy, and orgasm by yourself or with a partner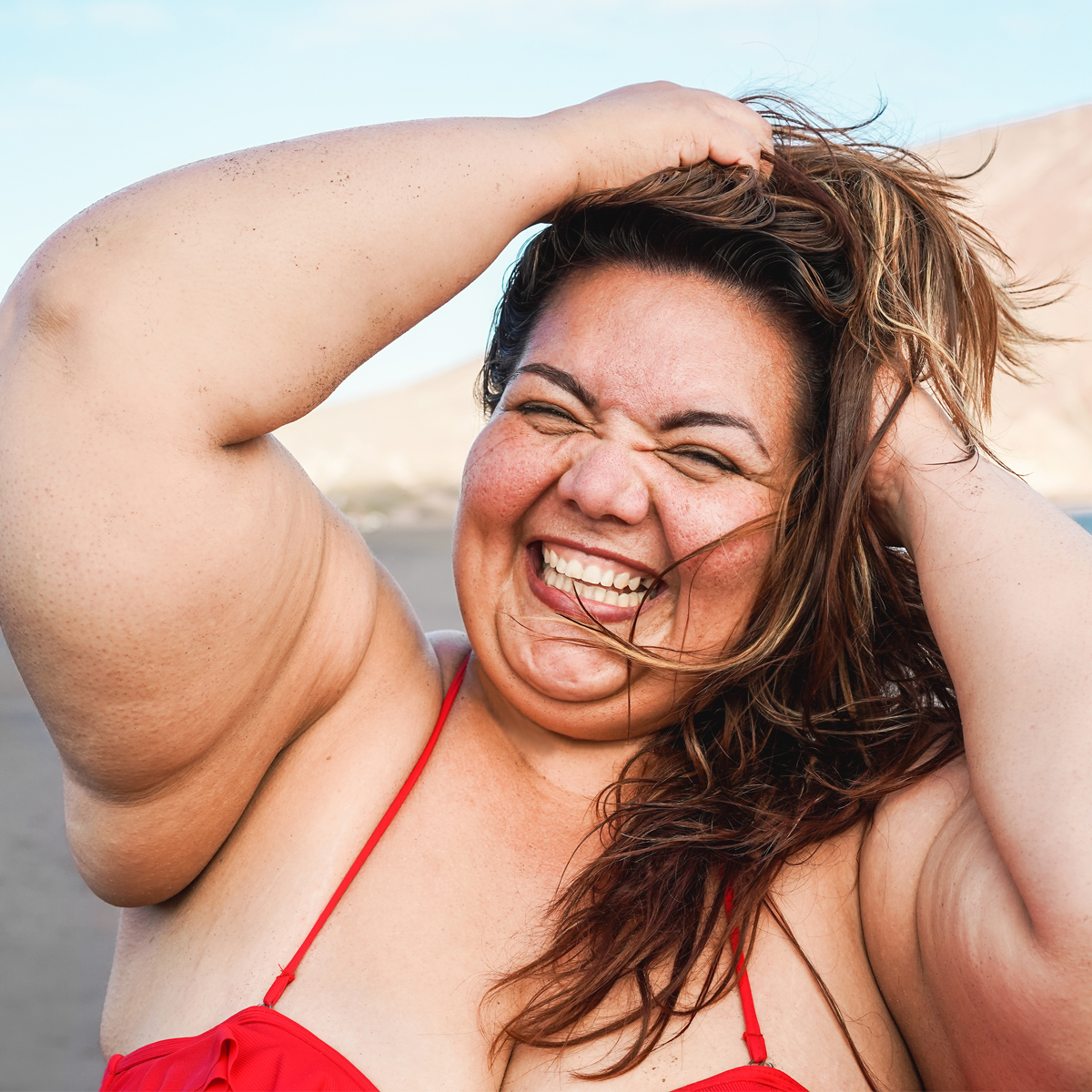 Outrageous Body Love - tap into different parts of your body to experience deeper pleasure and self-acceptance, the key to freedom, confidence, and joy

Pleasurable Breathwork - explosively grow your pleasure, have outrageously good sex, and breathe yourself into surrender and mind-blowing orgasm
Emotional Overhaul - heal and release old wounds and stuck emotions to move through blockages and unlock your highest self expression

Tantric Jade Egg - use the Jade Egg as a portal to reveal the fullness and majesty of who you are
Crystal Dildo Techniques - become highly orgasmic during sex and self-pleasure through unlocking the magic of your deep vagina, cervix, and womb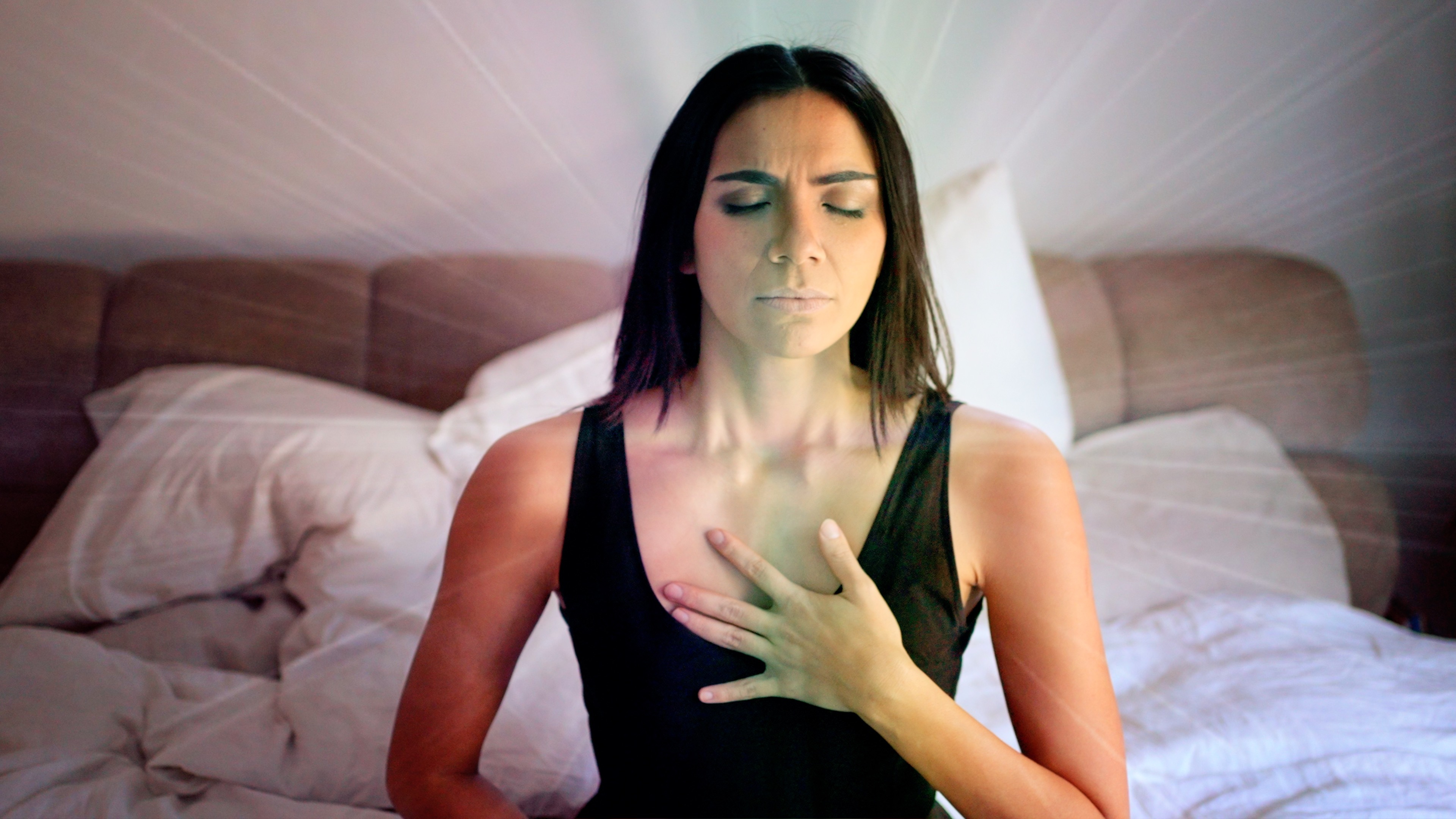 Orgasmic Self-Exploration - expand your orgasmic capacity to have full-body orgasms, breast orgasms, anger-gasms, joy-gasms, heart-gasms...

Powerful Sounding and Expression - move energy for sexual liberation and extreme pleasure to unleash your primal wilds
Sacred Sexuality not only gives you the ability to have the most incredible, OMG-I'm-so-happy-I-experienced-that-before-I-died kind of sexual experiences…

But the deepest love and intimacy, both with a partner and with yourself as well.

After this initiation, you will be a radically empowered Sex Goddess!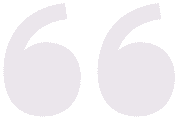 I had my first Jade Egg experience... and orgasm with it... can I love a piece of jade? Yup. My body felt absolutely delicious. YES to pleasure practice!
– Candice, Spain
Listen to Kate talk about how the program has changed her relationships in just 5 months!!
In this program, you'll be gifted the
most exquisite, supportive space and sensitivity

…

To be vulnerable and

truly feel what's happening deep within

your emotional and physical body.

Each month includes a new core theme...

Allowing you to use the sacred sexuality teachings to

systematically transform and upgrade each and every area of your life

...

Becoming your most

fully alive, sexually empowered, and radiant self

.

You'll be

welcomed, loved, and deeply supported

no matter where your starting point is.

This is your chance to join an

inclusive, totally safe space

where it's okay to feel all your emotions and show up

EXACTLY

as you are.

Month by month, you'll be

amazed by your transformation

into a Tantric Goddess.
These are the themes we'll be covering in the next 12 months: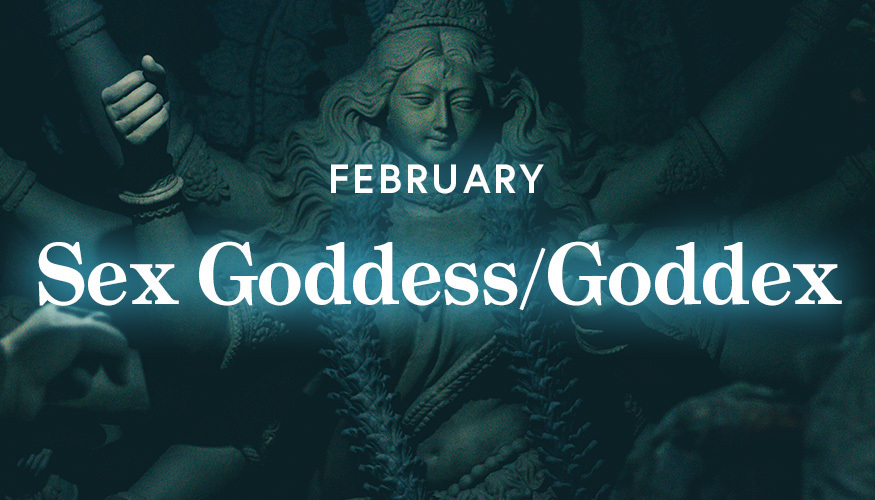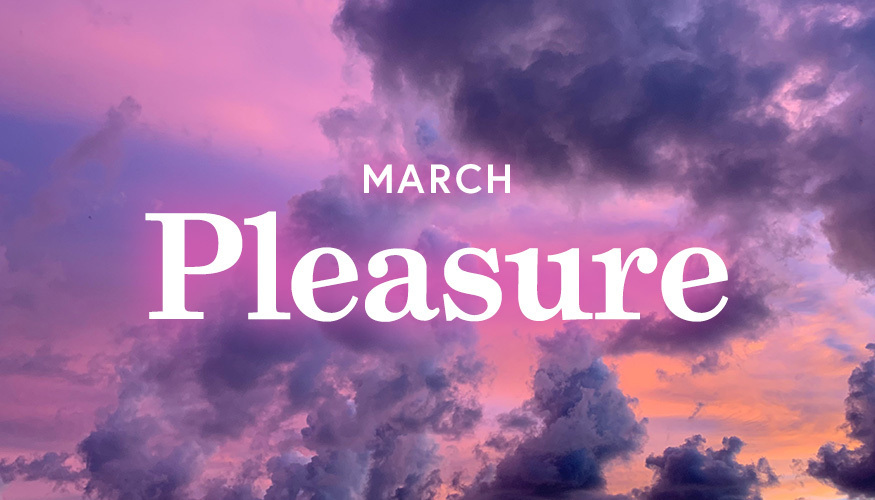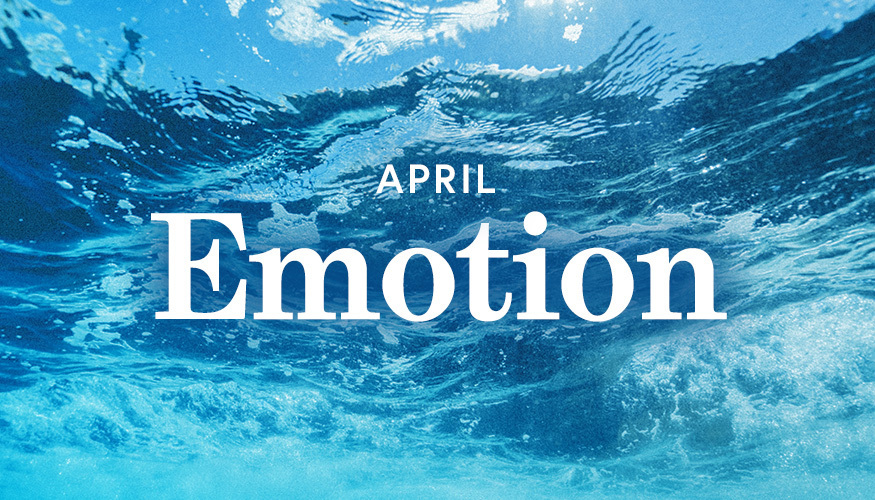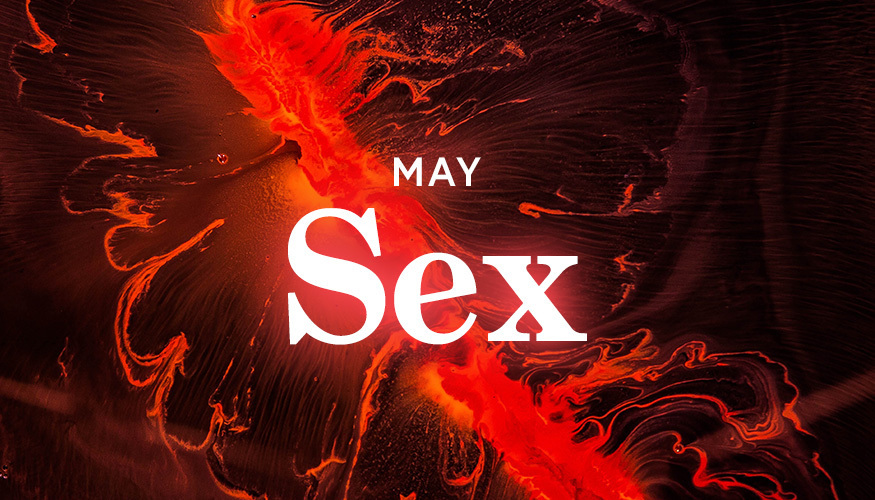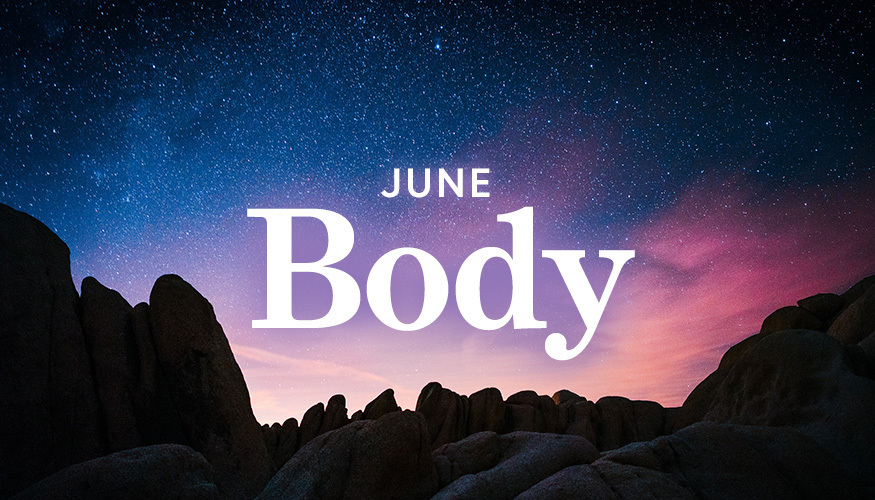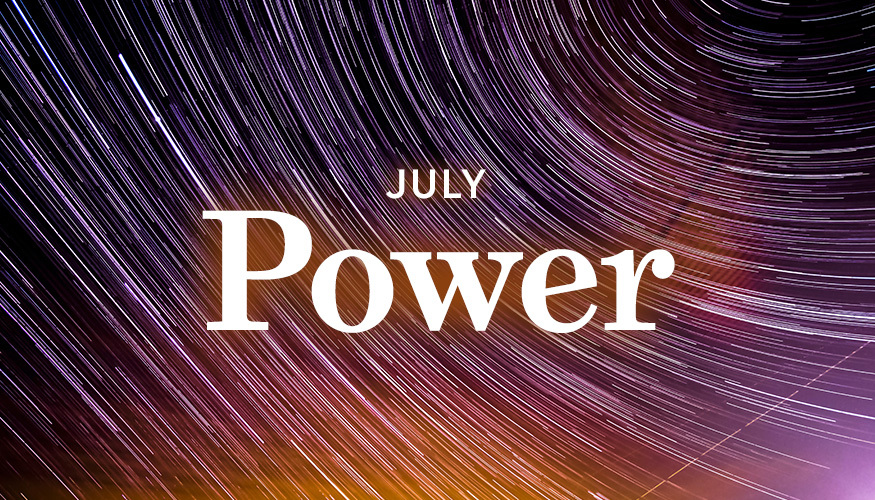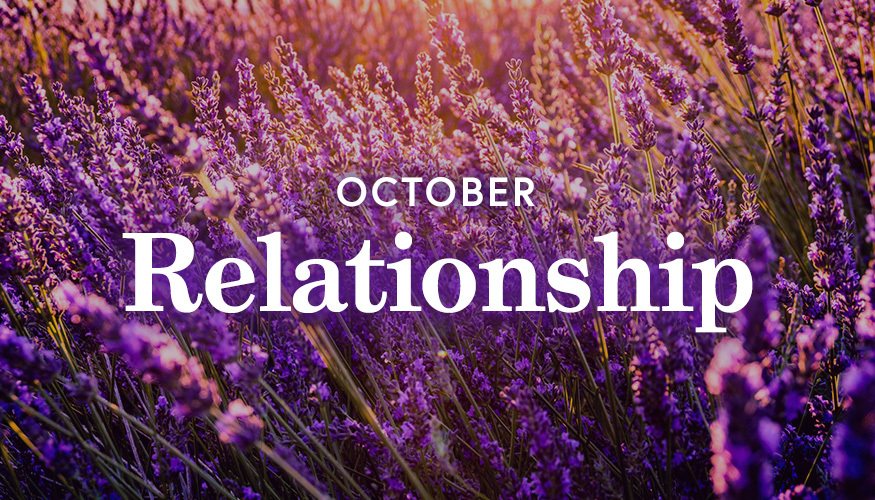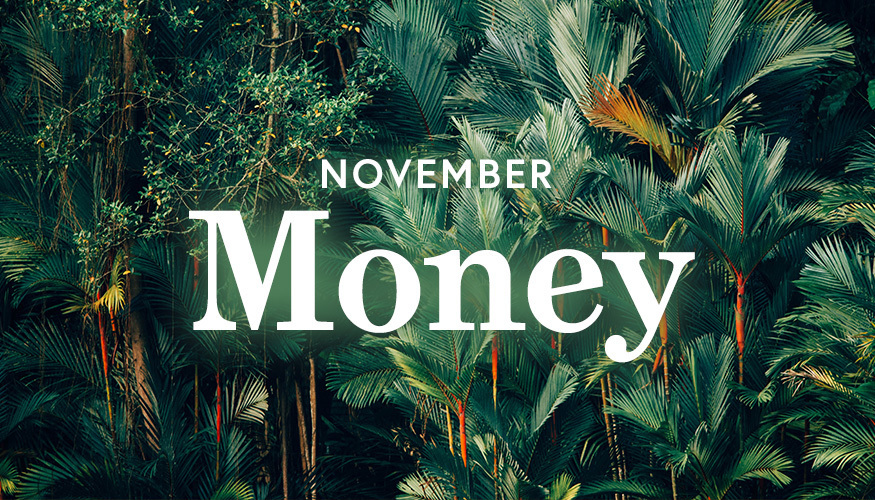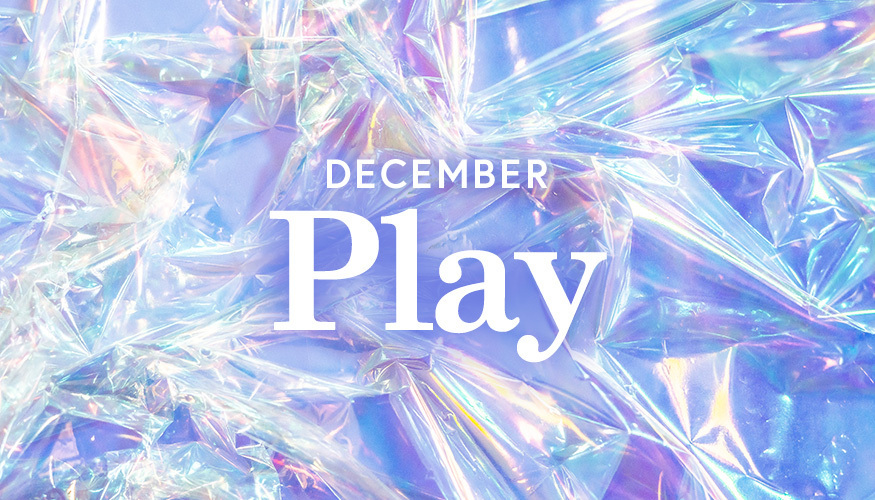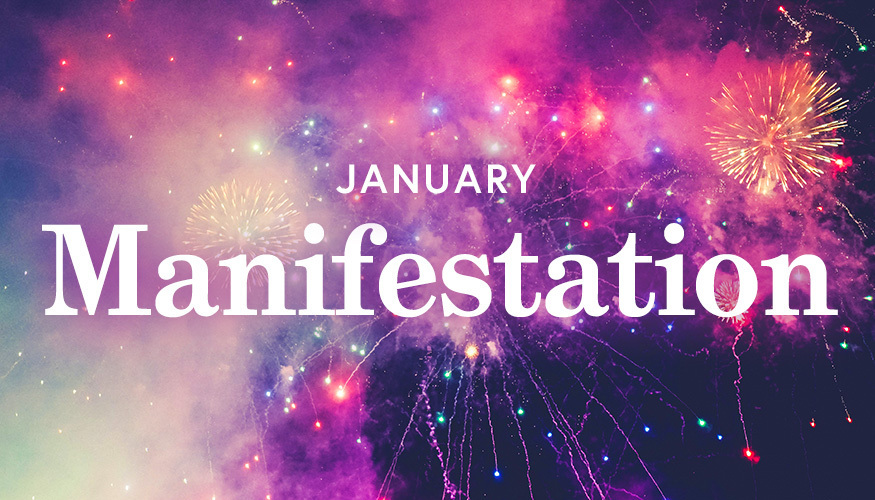 Are you ready to claim your wildest desires, liberate your sexual expression, and say YES to becoming fully alive?

VITA™ Sacred Sexuality
Virtual Initiation
Includes:
One year full access to virtual classes and monthly playshops

Beautiful and vibrant community
Cancel anytime.
Best Value
VITA™ Sacred Sexuality
Virtual Initiation
+ Live Retreat
$388
per month (starts at)
Includes:
One year full access to virtual classes and monthly playshops

Beautiful and vibrant community

1-week live retreat with Layla in Mexico
Act fast, live retreat spaces are limited.
VITA™ Sacred Sexuality
Virtual Initiation
+ Live Retreat
+ Private Coaching
$1,588
per month (starts at)
Includes:
One year full access to virtual classes and monthly playshops

Beautiful and vibrant community

1-week live retreat with Layla in Mexico

Weekly private coaching sessions with personalized support
Learn all about the retreat here.
Imagine being given the most elevating and transformative tools to awaken your true sexuality and power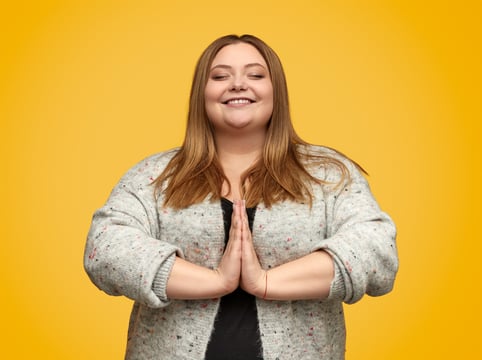 After working with hundreds of thousands of people with transformational tools, I've identified 4 Aliveness tools that offer maximum transformation, and in this initiation I'll show you how to master the use of them in your own life and body.
Imagine being given the most transformative tools available to awaken your authentic sexuality and limitless power
After working with hundreds of thousands of people using transformational tools, I've identified 4 Aliveness tools that offer maximum transformation.

In your Sacred Sexuality Initiation, I'll show you how to master the use of them in your own life and body.
These 4 Aliveness Tools are:

Breathwork
Explore powerful breathwork techniques that activate deeper layers of your mind and body, allowing for profound healing while training your body to access blissful and ecstatic states.

Healing & Integration Processes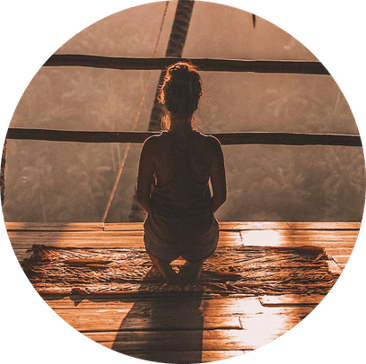 Uncover a variety of tools designed to support you in releasing embedded emotional programs of shame, fear, guilt, and unworthiness. You'll discover specialized processes that will allow you to release things like painful sexual experience, abortions or miscarriages, and unworthiness…Things so many women experience but are rarely given the space and support to heal from.

Self Pleasure Practices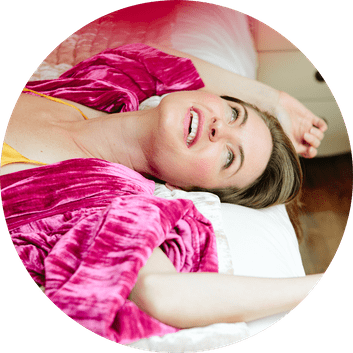 Your nervous system deserves to live in a state of deep pleasure! Yes, pleasure is a practice, and you can absolutely learn the skills needed to access and maintain higher levels of pleasure. Regular self pleasure practices will heal and upgrade your sexuality so you can discover the Sex Goddess within you and play with your full fabulousness.

Elevation Tools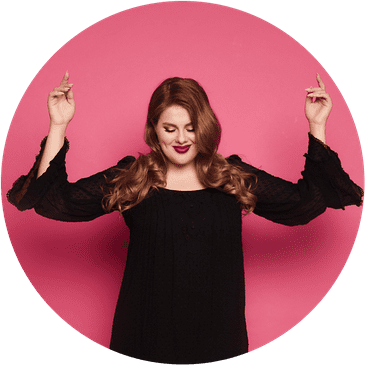 Now that you've done the release work, you have liberated energy and space in your nervous system to upgrade. Exciting! What are you going to do? ELEVATE! You'll consciously cultivate a path of gratitude, love, self-acceptance, compassion, play, laughter, celebration, and general mischief. In our VITA™ process, you'll be guided through the necessary inner clean-up first, afterward, moving into a total upgrade when it comes to how you feel and think about your life.
Learning how to use these tools is like doing a one-year course on personal transformation...

And I'm going to teach these to you in just the first month of the program!

I focus on over-delivering, so in just that first month, you'll be fully trained on each of the 4 Aliveness Tools and have them in your back pocket for life.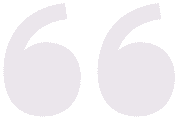 As a sexual being I feel fucking unstoppable; I have been masturbating for 4 months out of my whole life so I wonder what will come (literally) from this connection as I continue with the program and using the tools throughout the year. My body is alive, orgasmic, and magical. Yay!
– Jenny, Australia
Each month of the initiation includes: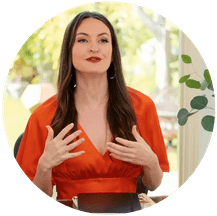 An inspirational introduction from me, initiating you into the month's theme and keeping you focused and enlivened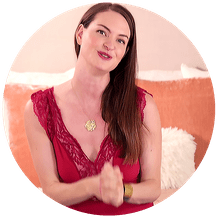 A LIVE initiation practice with me where I'll guide you through a Sacred Sexuality practice that you can use to uplevel your relationship with your erotic power. This is an incredible experience of joy, ecstasy, healing, and magic, where you'll get to practice all the tools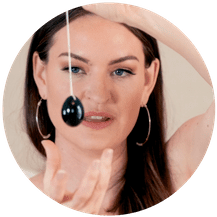 6 guided, core follow-along practices for the month's theme

Each month, I'll share transformative wisdom that'll anchor in the month's topic through pre-recorded, guided-audio practices that will come in three flavors:

Yang Practices where you can empower, uplevel, and come fully alive

Yin Practices where you can heal, integrate, and rejuvenate

Pleasure Practices where you can develop your sexuality and capacity for pleasure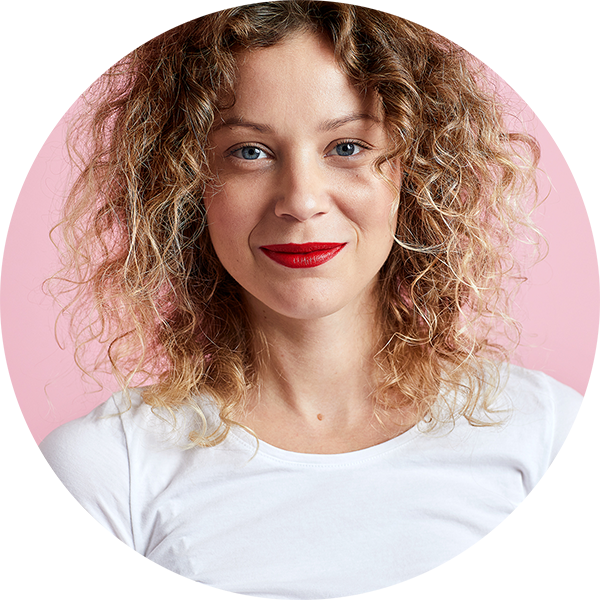 Epic LIVE guided classes led by my senior teachers
4 Key Classes and additional Playshops will take you deeper into the monthly theme and offer you a diverse array of teachings, practices, and tools. We recommend that you attend the Key Classes and mix and match the Playshops in a way that works for you. (All are optional and can be attended live or watched as replays.)
Each class will be focused on the theme for the month, yet they will be totally unique and different.

You'll experience incredible joy, ecstasy, healing, and transformation while practicing the tools and upleveling your sexuality with the teachers and community.

By the way... You'll find detailed descriptions in the course portal so you can choose which classes you feel called to join in advance.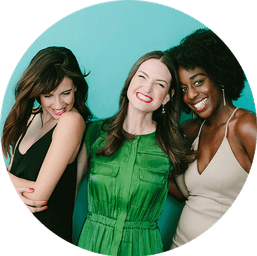 Access to our exclusive Facebook group!
This is one of the most delightful parts of VITA™️ Sacred Sexuality! It's SO much easier to create meaningful transformation within a community of like-minded, supportive peers. Our intention is to hold a truly safe, inclusive space for your transformation and to hold responsibility while honoring and empowering you. Here you'll experience a depth of connection like you never have before!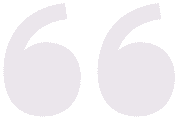 The community is so open and so loving with endless space for what you're feeling. Everytime I share in the group, especially those times when I've been timid to share with others in my life, my shares were met with so much respect and care. Everytime I share I recognize how easy it gets, which translates into my day to day life
– Linda, United Kingdom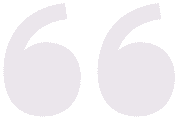 The program has taught me how to sound, and with that incredible tool, it's given me the ability to allow places within me to find a voice that I would have ignored or passed over before.
– Joanne, United States
How the VITA™ Sacred Sexuality price compares:
Our members constantly compare VITA™ Sacred Sexuality to their favorite gym or yoga membership...
(If it also included profound personal development practices and supportive tools to improve every area of your life...)

A live one week Sacred Sexuality retreat costs anywhere from $3000 - $5000

Most personal development workshops last for 5 days and cost upwards of $2000

One hour of therapy is $150 - $350/hour

12 classes at SoulCyle is $408

With VITA™ Sacred Sexuality, you get a

FULL YEAR

of...
Sacred sexuality initiation
Deep inner healing
Inclusive community
Ongoing support
And so much more

For only

$159

a month or

$1,590

a year...

And a priceless investment in yourself.
There's nowhere else in the world where you can get this quality
level of sacred sexuality education at this price.

I offer this for one simple reason:
Because it's my core mission to see you

THRIVE

as your most vibrant, sexually empowered, whole self.
Meet Your Teachers
We have a wonderful array of teachers who bring their own amazing flavor to support you on your journey with us in the VITA™ Sacred Sexuality program. Let me briefly introduce you to them. 💃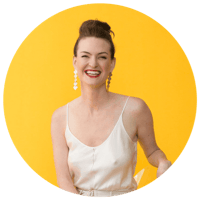 Layla Martin

I'm the founder of the Tantric Institute of Integrated Sexuality and I've spent over 10,000 hours teaching amazing people how to experience epic sex and legendary love! My 20 years of studying Tantra and 13+ years of teaching have been used to create the proven methodology of this powerful initiation into sacred sexuality.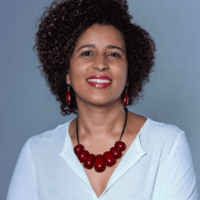 Marina Nabao

Marina's service is to contribute to the healing and blossoming of the most authentic parts of you that are ready to surface and support you thrive. She hosts a SexCast (Q+A session) and Yoni Egg class each month.
Hilary Kern

Hilary has spent over 15 years on a mission to create spaces of permission inside and out through mastery and training and has found the tools that seem to stick are those that give you the most room to really see and feel YOUR way and are full of joy!! Catch Hilary hosting Yin Playshops, and a favorite, the Yin Queen Integration, an interactive space to share and connect with members of the community!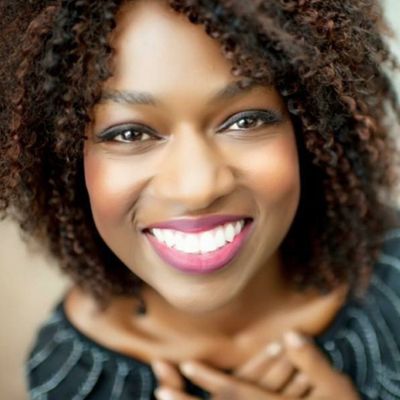 Joyce Oladipo

Joyce is a sexual artist, healer, and embodied leadership coach, who is an electric presence in her monthly"Pussy Church" and Yang Playshops. Her transmissions will leave you feeling both energized and grounded, centered and wild, and always have some spice!
Erika Alsborn

Erika is a sex and birth coach, sexuality and jade egg teacher, registered nurse, laughter yoga facilitator, avid heavy weight lifter, retired clown actress, and mother. Erika offers her gifts to you in Pleasure Playshops, the Pleasure Queen, and, tapping into her brilliance, a monthly Theory class.
Hear what other women have experienced in VITA™ Sacred Sexuality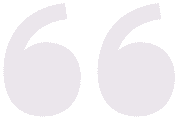 I have no doubt, I have discovered the fountain of youth. Because as we do these pleasure practices, it shows. I feel in life, you regret the things you don't do. If you want more passion and joy and vibrant sexuality and vitality and an opportunity to be an ageless goddess... Do it. You won't regret it. I feel like with this program, we're healing the world, one orgasm at a time.
– Kimberly, United States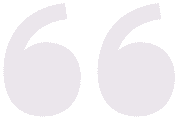 Self-pleasuring has the capacity to make someone feel GOOD in their body. You don't need to buy products, it's just your hands, and your honesty with yourself. It has given me a voice that I didn't have until now.
– Kate, United States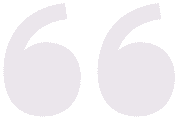 The program has shown me that the seed of truth, beauty, and all that is me has sprouted.
– Isabel, United Kingdom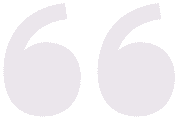 "I went from zero sexual self esteem to very high sexual self esteem through being in the program. I love and worship my sexuality and I feel like I am a very sensual woman. VITA™ has helped me grow beyond what I thought was expected of me to a fully orgasmic sexual woman, and pleasure has been medicine for me and I receive it through the live classes.
– Bronwyn, United Kingdom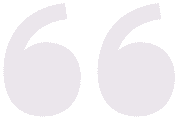 A year ago, I was the sex-starved, pleasure-starved woman Layla mentions in her introduction. I was heart-broken, in multiple therapies, and wanted pleasure so much to compensate for the losses, for all the bad things, for all the harm done to me. To show whoever wanted to see that I was "worth" it, I was "good enough". I was so angry and numb, I didn't even know it!

And for me, pleasure meant having orgasms. The big "O". And sometimes it happened, but more often than not, it was hard work. And I shed more tears of grief than tears of pleasure in the process. Fast forward a year later.... pleasure is everywhere!!! I have this pain in my shoulder blade, and I move my arm and I feel how pleasurable it is to feel the pain. I am alive!

Yesterday, as I was meditating - breathing in, breathing out, slowly - I felt this soft tingling, the delicate shivering all over my body. And I said to myself: this is like the nicest softest gentlest body orgasm I've ever had... I'm having epic sex with the cosmos! Sometimes I just need to close my eyes, and focus inward for a second, and I feel this pleasurable wave of sexual energy starting with Pussy and coming up, solar plexus, heart, throat, crown and down again. It's there. And I know now it's always been there. And I'm grateful.

Orgasm? Sometimes it's there, sometimes it's not. But who cares when Pleasure is fucking EVERYWHERE!!!
– Hanna, Switzerland
Ready to claim your sexual magnificence and uplevel all areas of your life? Join us here:
VITA™ Sacred Sexuality
Virtual Initiation
Includes:
One year full access to virtual classes and monthly playshops

Beautiful and vibrant community
Cancel anytime.
Best Value
VITA™ Sacred Sexuality
Virtual Initiation
+ Live Retreat
$388
per month (starts at)
Includes:
One year full access to virtual classes and monthly playshops

Beautiful and vibrant community

1-week live retreat with Layla in Mexico
Act fast, live retreat spaces are limited.
VITA™ Sacred Sexuality
Virtual Initiation
+ Live Retreat
+ Private Coaching
$1,588
per month (starts at)
Includes:
One year full access to virtual classes and monthly playshops

Beautiful and vibrant community

1-week live retreat with Layla in Mexico

Weekly private coaching sessions with personalized support
Learn all about the retreat here.
More about me, Layla Martin.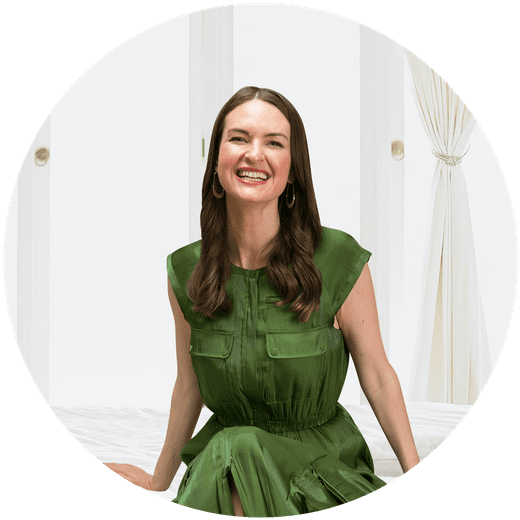 I've been studying Tantra and sexuality for over 18 years while working with over 12,000 paying clients during my 13 years as a teacher.


I also say "pussy" a lot and have been accused of wearing too much glitter, which I don't believe can even be true since there is no limit to how much glitter a woman can or should wear on her face.

As a sexual abuse survivor, I felt that the most powerful mystical practices needed to be taught in a trauma-informed, self-honoring, and deeply compassionate way. I also am a hard-core science nerd, so I love combining neuroscience and mysticism, which I believe support one another.

In fact, when I was at college, I used to study Human Biology in the pre-med program during the day at Stanford University and then I'd drive to the Berkeley Psychic Institute and learn about energy and meditation in the evening. My life still basically feels like this.


After having over 125 million views on my YouTube channel and certifying over 1,200 coaches in my unique methodology, I've learned a lot about what conditions create optimal transformation. And it is truly my highest excitement to provide you with potent tools and transformative practices to uplevel your whole reality.
Layla Martin as seen in:

Layla Martin as seen in: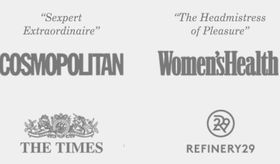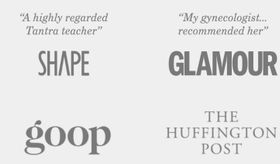 Frequently Asked Questions
When does the program start?
The VITA Sacred Sexuality program officially opens to you on February 1st, 2023! On the day you register, you'll gain access to the Facebook group, and on February 1st, you'll be welcomed into the course portal.

How much time do I need to dedicate to the program?
The VITA Sacred Sexuality program offers around 90 minutes of pre-recorded content every month and 10+ hours of live classes and calls that are also recorded for you to follow at your leisure. It is up to you how often you want to move through the practices and participate in the community. At a minimum, you'll want to spend at least 30 minutes per week on your practices to experience tangible shifts in all areas of your life. If you can do 3 - 5 hours per week, you'll be on a rocketship, but, let's be real, 30 minutes is sometimes all you've got and that works too.
Can I download the content?
We do not allow you to download the live call recordings (the Key Classes and Playshops) or the monthly introduction video.
You are able to download the audio practice (the Yin, Yang, and Pleasure Practices), the resources in the Library, and the progress trackers.
Do I have access to the content and program portal forever?
No - you have access to the program materials for as long as you are actively paying for the program. This Sacred Sexuality initiation differs from our old 6-week-long programs, like Obliss and Jade Pleasure where you get to keep the content forever. When you sign up for VITA™ Sacred Sexuality, you're signing up for a subscription that gives you a deep initiatory experience of sacred teachings! We have found that it is crucial for you to be in the container of the program and the community with the teachers when you are doing these practices.
Will there be live calls? If so will there be recordings if I can't make it live?
YES, there will be a monthly live call with me and weekly live calls with the VITA™ Sacred Sexuality teaching team. But no worries - all calls will be recorded and you can go back and listen to them on the platform as long as you are active in the program. So even if you can't make it live, you'll never miss out on any of the calls or the content provided so long as you complete them before you leave the program
Will you have classes in my timezone?
All calls range from 10am PST to 3pm PST, and occasionally we will host a call around 8-9am PST, or 4-5pm PST. If you'd like to calculate what time that is in the world for you, we recommend using World Time Buddy!
Do I need a partner for this program?
No. You do not need a partner in order to participate as all of the practices are solo practices. We have a handful of classes for couples throughout the year, where you can bring a partner and enjoy together!
What is the price?
If you join now, you'll get the current best offer available which is $159/month or $1,590/year. You can cancel at any time with the monthly payment plan and the cancellation will go into effect at the conclusion of that month. If you decide to do a deep dive and commit to joining me for the full year upfront, then you get 2 months free! Prices may increase the next time enrollment opens, so if you join now, you'll get to keep that low price forever.
Do you offer refunds?
If for any reason you don't love the program we will refund 100% of your purchase by February 15th, 2023, no questions asked. After February 15th, 2023, no refunds are granted.
Do I have to commit to the whole year?
No! While we totally want you to stick around and you'll definitely get the most out of the program if you go through all the monthly themes with us, there is absolutely no pressure to commit to the whole year. You can simply join us now for a month and easily cancel the membership at any time should you decide that it's not for you. Note: after the 15-day trial period, the fee is non-refundable.
Does my subscription auto-renew?
YES! Your subscription (monthly or yearly) will auto-renew and charge the card on file on the 1st of each month for the monthly option, and the 1st of the month of the following year with the annual option. If you do not want to be charged, we invite you to cancel according to our billing policy.
What payment methods do you accept?
We accept Visa, Mastercard, American Express, Discover, and Diners Club payments from customers worldwide. We also accept Paypal.
Are there transcripts for the meditations/classes?
Transcripts are available upon request for the guided audio practices. Due to the live nature of the classes, we do not have transcripts for these.
Is the Crystal Egg included in the program price?
No, a Crystal Egg is not included in the program price. You can purchase an egg by visiting HERE. While a crystal egg is useful, it is not required.
Will this support me in healing from sexual trauma?
Although our teachers are largely trauma-informed, this is not a trauma-specific container. If you feel any trauma patterns coming up for you, we welcome you to bring them to the community with awareness. We also recognize the limitations of the scope of this program and highly encourage you to seek comprehensive professional care and in-person support within your community that can more thoroughly meet your needs.
Would this program be okay for people who are pregnant?
Yes, folks who are pregnant can join the program and do meditation visualization instead of breathwork and not use a jade/crystal egg but can generally do the rest of the practices. If you are pregnant, please let us know so we can give you specialized guidance during the program.
I am not on Facebook. Would I be missing out on an important part of the VITA™ program or can I still fully participate without being in the Facebook group?
Facebook gives you the opportunity to connect with other members in the program and ask questions to our teachers and community guardians. While it's not required to have a Facebook profile, we do recommend having one for the full experience.
Is the program for heterosexual women only or do you welcome women with other sexual preferences?
I fully embrace and celebrate LGBTQ+ people and you are fully welcome in this program! I am fluid in my sexuality and actively work to create safe spaces for all expressions of sexual orientation, gender, and lifestyle in my programs.
I'm much more inclusive than most Tantra teachers out there, and I believe that all sexual orientations are healthy and natural expressions of human sexuality.
Is this program suitable for CIS-gendered women only or do you welcome non-binary folks and trans women?
In my material and classes, we use the word "Woman" for any person who identifies or has lived as a woman, regardless of their assigned sex at birth or gender expression. I acknowledge that gender is non-binary, fluid, and on a spectrum and fully support each individual's right to live in alignment with their gender identity.
I feel that femininity and masculinity are fluid and self-created (meaning you define what masculinity and femininity are to YOU, not what society tells you they are) and it's more important for someone to be authentic than to try to adhere to a rigid idea of what gender is supposed to be. If womanhood is only a part of your gender identity, you are still welcome to join the program if you want to use the program to empower that part of your life.
If you are trans, you are welcome in this membership if you desire to empower your experience of womanhood, even if it is only part of your overall gender expression or identity. We do work with physiology like "pussy" and "breasts," but you can always work with the energetic aspects of this if you don't have those body parts. Being a Woman is a vast and delicious experience and in no way limited by physiology
How does the content differ from other programs like Jade/Crystal Pleasure or Obliss? Will there be a lot of "double-ups" if I've done one of these in the past?
If you've done Obliss or Jade Pleasure and you join
VITA™ Sacred Sexuality
, you will not be disappointed. Although all of the programs carry similar themes of female empowerment, pleasure reclamation, and sexual healing and use similar tools like the jade egg or breathwork, you will not feel like VITA™ Sacred Sexuality is a repeat of the programs you've taken before.
They are complementary programs, meaning you will get a lot of value out of the practices. You'll also find that there are many new practices in the membership and we'll be applying them to different themes each month, so it offers a totally unique experience. Plus you'll get to do live practices with me and my rockstar teachers, and you'll have the support of our amazing community.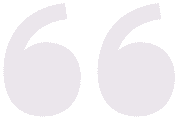 What I can do now that I couldn't before I joined VITA™: experience orgasm and pleasure in a safe way - FUCK YES! Dance, shake, growl, stomp, and rage... lordy the rage rituals and emotion rituals I've learnt here have been EPIC. Engage with my jade egg pleasurably... And that just scrapes the surface.
– Sasha, United States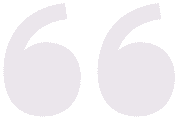 I feel the most at home and grounded in myself that I ever have.
– Bree, United States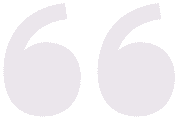 After doing the full-body orgasm exercises last night, I surprised myself with a seemingly spontaneous orgasm, mostly activated by deep sensual breathing as a way to expand my pleasure!
– Sharifa, Netherlands
If you feel that now is YOUR time to
...claim your wildest desires
...awaken your full sexuality and power
...and light up ALL areas of your life
Then join us in the VITA™ Sacred Sexuality initiation today
VITA™ Sacred Sexuality
Virtual Initiation
Includes:
One year full access to virtual classes and monthly playshops

Beautiful and vibrant community
Cancel anytime.
Best Value
VITA™ Sacred Sexuality
Virtual Initiation
+ Live Retreat
$388
per month (starts at)
Includes:
One year full access to virtual classes and monthly playshops

Beautiful and vibrant community

1-week live retreat with Layla in Mexico
Act fast, live retreat spaces are limited.
VITA™ Sacred Sexuality
Virtual Initiation
+ Live Retreat
+ Private Coaching
$1,588
per month (starts at)
Includes:
One year full access to virtual classes and monthly playshops

Beautiful and vibrant community

1-week live retreat with Layla in Mexico

Weekly private coaching sessions with personalized support
Learn all about the retreat here.