INTRODUCING
VITA™ Sacred Sexuality
What to expect:
Experience the most epic sex and pleasure

Heal your old wounds so you can unleash your true beauty

Have the most intimate and fulfilling relationships

Come to know and love your body as a temple of wisdom and magic

Use your sexuality as a force for transformation and elevated consciousness in your life
Think of it as the Goddess Initiation of a lifetime that you would have received in Ancient Greece in a secret temple grove from High Priestesses… but in the comfort of your own home.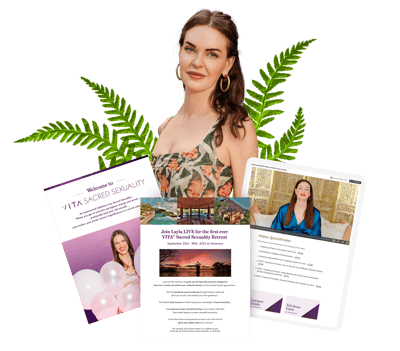 Custom-designed tools to uplevel your life each month
The VITA™️ Sacred Sexuality Initiation combines ancient priestess teachings, the sexuality teachings of Tantra, and sexual wisdom from the Taoist tradition, along with modern trauma integration and science to offer you the most complete and powerful system for unlocking your sexual and relational potential.
Each month

, we'll focus on a theme like pleasure, power, orgasm, relationships, emotion, sacred sexuality, money, your goddess nature and other spectacular things...
And apply my uniquely rapid VITA™ process of breathwork, pleasure practices, healing/integration tools, and elevation work to open you up to an inner world of ecstasy and pleasure beyond anything you thought possible.
After this initiation, you will be a radically empowered Sex Goddess!
In this unique and exquisite program, you will master profound practices that will help transform your sexuality and reprogram deep wounds: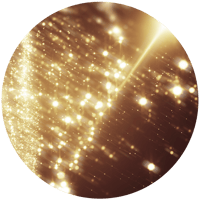 Sex Magic
Manifest your deepest desires and experience mind-blowing pleasure
Outrageous Body Love
Tap into different parts of your body to experience deeper pleasure and self-acceptance
Pleasurable Breathwork
Grow your pleasure, have outrageously good sex, and breathe yourself into mind-blowing orgasm
Emotional Reprogramming
Heal and release old wounds to move through blockages and unlock your highest self expression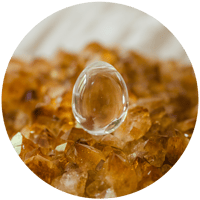 Tantric Jade Egg
Use the Jade Egg as a portal to reveal the fullness and majesty of who you are
Orgasmic Self-Exploration
Expand your orgasmic capacity to have full-body orgasms, breast orgasms, anger-gasms, joy-gasms, heart-gasms...
You'll be welcomed into the most supportive space to be vulnerable and truly feel what's happening deep within your emotional and physical body.
Each month includes a new core theme, a
llowing you to use the sacred sexuality teachings to systematically transform and upgrade each and every area of your life.
This is your chance to join an inclusive, totally safe space where it's okay to feel all your emotions and show up EXACTLY as you are.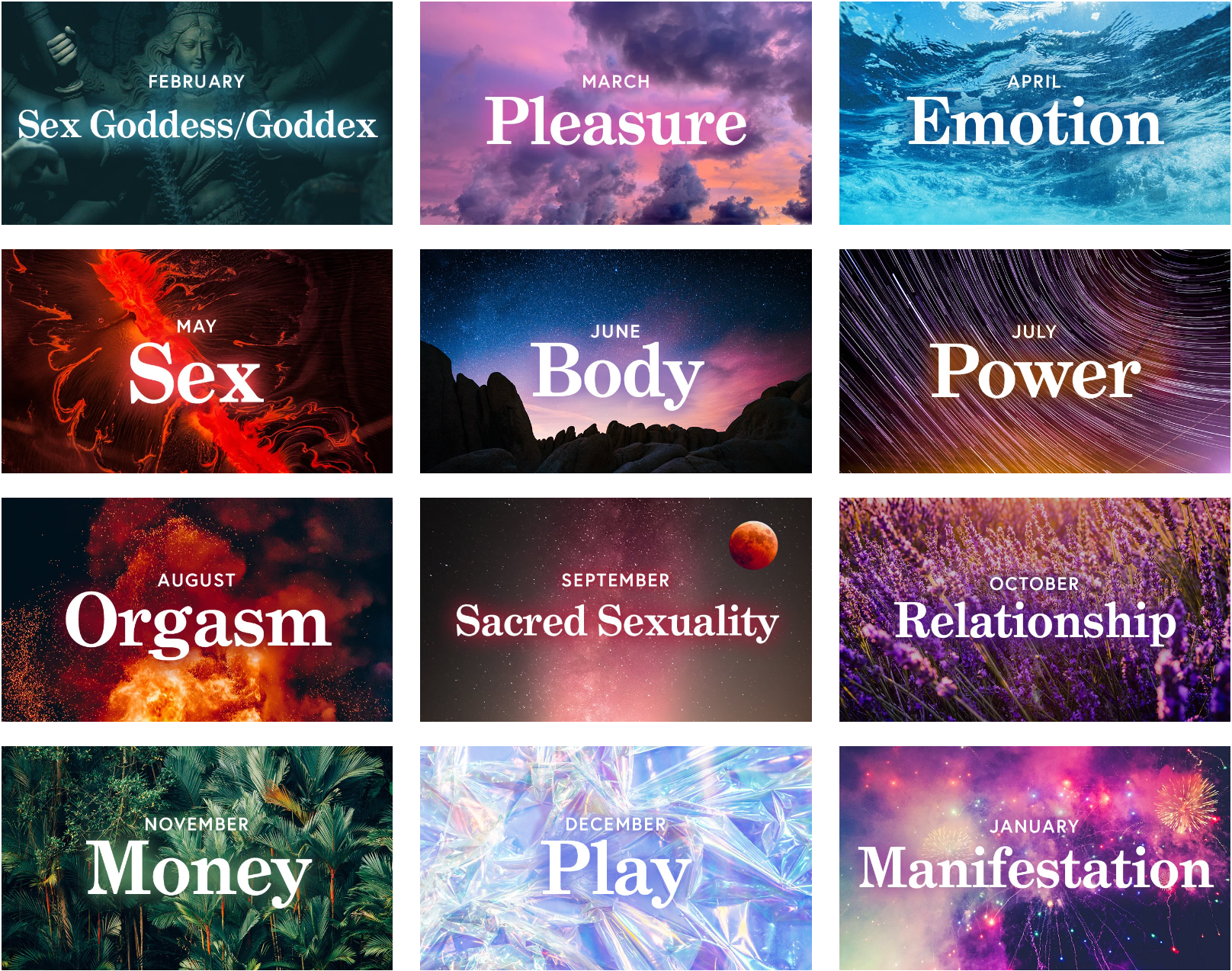 Sacred Sexuality not only gives you the ability to have the most incredible, OMG-I'm-so-happy-I-experienced-that-before-I-died kind of sexual experiences…


But also the deepest love and intimacy, both with a partner and with yourself.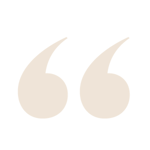 Since joining VITA™ Sacred Sexuality in January, my pussy and I are like long lost best friends. I am going from 20 years of never touching my yoni to touching her every day.
– Jasmine, Canada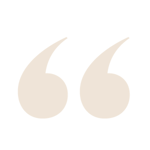 I can achieve a physical orgasm SO MUCH more easily now on my own/manually, through the tools (such as breath and movement) that I've learned from the amazing VITA™ teachers. This was the first proof to me that something was working, because I used to struggle to physically orgasm, even with a powerful vibrator, and I wouldn't even feel satisfied.
– Kate, United Kingdom
Registration is currently closed
Enter your details below and receive exclusive content and sneak peeks from inside the program!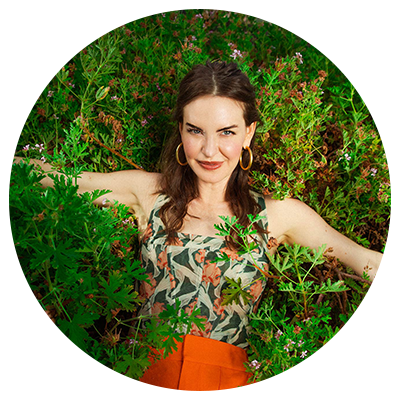 I'm Layla Martin, and I created the

VITA™ Coaching

certification after

20 years of teaching

and over

10,000 hours of practice

because I believe the world needs professionals trained to go deeper than talking and into the body, to heal with the transformational and radical power of pleasure.

I've spent decades studying the history of human relationships and sexuality – and on my own healing journey through lifetimes of shame, conditioning and trauma. Along the way, I've created a holistic system of healing techniques that integrate the

embodied teachings of Tantra and Sacred Sexuality

with modern neurobiology and desire-based coaching models. I am so proud to have trained over 1,800 VITA™ graduates to date through this wild and utterly transformational process!